WAYS TO GIVE
There are so many ways to give witness to God's love through Covenant Presbyterian Church. Our members and friends volunteer their time. They give their skills and talents. They give financial resources. Every effort and aspect of giving is honored and appreciated.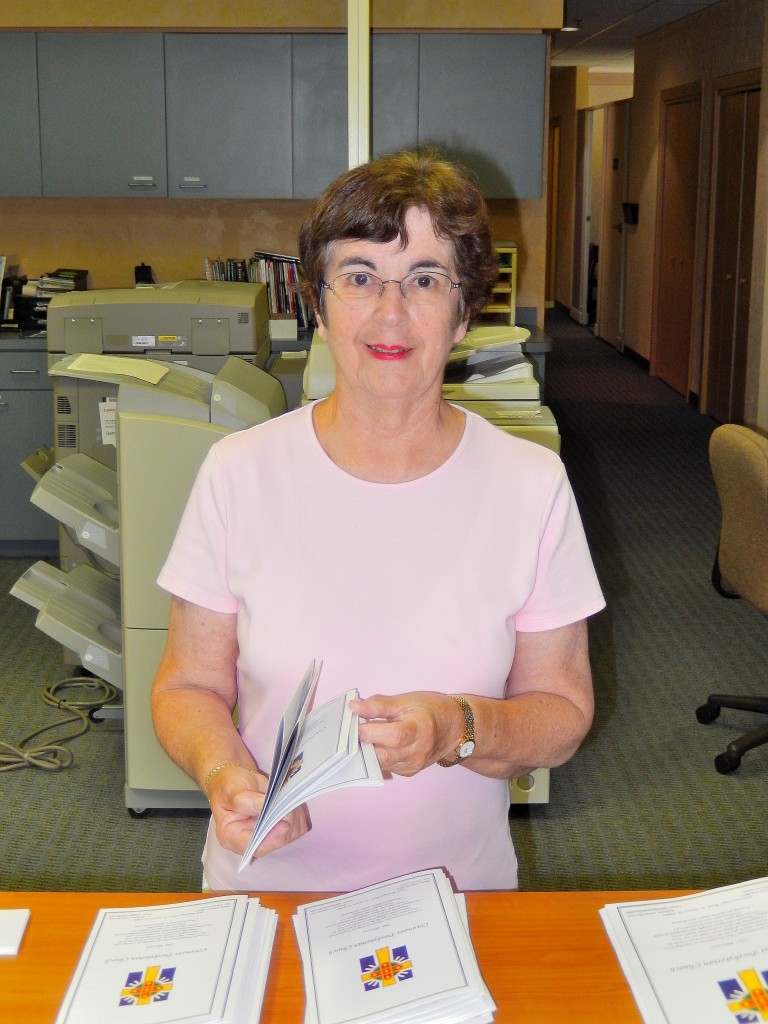 Times and Talents
Our church thrives because our members and friends are involved! Volunteer your time and share your talents in helping our church, reaching out locally and involving yourself and others in the world. Covenant Presbyterian Church has something to interest everyone- and it's a great way to get to know people! Get connected today: www.covpcfm.com/covenant/ministries/
Stewardship
What is Stewardship anyway? In a global sense, stewardship is sharing the good news of Christ in all that we do, everyday, in every way. It's an expression of our gratitude to God for all of God's goodness and generosity to us. In a local sense, stewardship is supporting our own church with our time, our talents, and our financial gifts. It is committing to sharing God's word. Covenant Presbyterian Church celebrates Commitment Sunday in February. 
Many people feel that an intentional program of giving such as their annual commitment is a kind of spiritual discipline. Like prayer and worship, giving helps them feel closer to God and more linked to our church and its work. Covenant Presbyterian Church uses these annual gifts to support much of what we do including our worship and fellowship together, our music programming, our emerging youth program, maintaining our beautiful campus and both local outreach programs and world missions and missionaries. Covenant Presbyterian Church invites all members to make a financial commitment to the Church each year, allowing the church to plan and manage resources effectively. 
Stewardship is paying God's love forward in every aspect of our lives. 
Electronic Giving
With electronic giving, you'll never need to scramble for Commitment Envelopes again! Electronic giving is a simple and efficient way to organize one's contributions to Covenant Presbyterian Church and can be set up through your own on-line bank account.
Online Banking: If you use electronic or on-line banking for your personal finances, you can set up recurring payments to Covenant Presbyterian Church directly from your own bank account, controlling the amount and frequency of your donations. New to on-line banking? Ask your bank representative for details.
Memorial Gifts
Financial gifts may be given to our church to honor someone, in memory of a loved one, or for a special occasion. Memorial gifts may be given to the annual fund or for a specific purpose such as scholarship, mission, music or any of the many programs Covenant Presbyterian supports. Please contact the church Treasurer, Jack Shea, in the office if you would like to discuss a memorial gift. 

Gifts of Personal Property
CPC can now accept donations of personal property. Typical items may be used cars, jewelry, real estate, etc. CPC gives a receipt of acceptance of the donation. The donor is responsible for valuing the item for purposes of tax deduction. As with any transaction involving tax consequences, we recommend that you contact your financial advisor to determine if this is a good option for you. If you are interested in donating personal property to CPC, please contact Facilities Manager Gary Brothers in the church office.
Legacy Giving
Many members and friends of Covenant Presbyterian have extended their financial support to future generations through a Legacy Gift in their wills, trusts, or estate plans, or with other types of planned giving or outright gifts. Legacy gifts to Covenant Presbyterian Church are used for a variety of purposes- to fund special programming, maintaining our campus, mission support beyond the annual budget, and discretionary expenditures upon the approval of Session. Some choose to designate a gift for a specific purpose. Please contact the church Treasurer, Jack Shea, in the church office if you would like to discuss a Legacy Gift.