MUSIC AT COVENANT
Dr. Warren Apple
(Director of Music and Organist)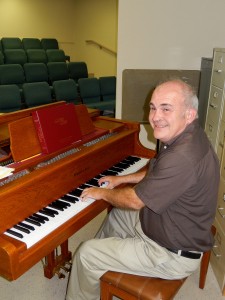 Dr. Apple came to Covenant Presbyterian Church in September 2011.  He has his Doctor of Music Arts (organ major, church music secondary) from Eastman School of Music of the University of Rochester NY.  He also has a Master of Music (organ major, choral conducting secondary) Eastman School of Music.  He has been a student at Vienna (Austria) Conservatory of Music and Performing Arts studying Organ and Harpsichord.
He previously held a position of Principal Organist and the Director of a 80 member Chancel Choir, a Sanctuary Choir of 40 members, a Male Chorus, Women's Chorus, Contemporary Choir, Chamber Choir of 18 members and Covenant Handbells at Venice Presbyterian Church for the last 15 years.  He has also led an Instrumental Ensemble.
Dr. Apple  is an adjunct instructor of music at State College of Florida.  He is an instructor of applied piano, organ, voice and music history.  He also has been an instructor of music appreciation and jazz history at Edison College.
Eric and Alana Nanz
(Musicians in Residence)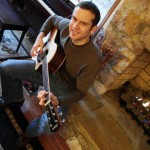 Eric (Bach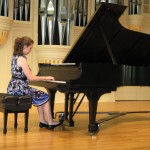 elor of Music in Guitar, JMU) and Alana (Bachelor of Music in Piano, Elon University) are members of Covenant who bring tremendous talent and enthusiasm to worship. With many years of leading music together Eric and Alana bring unique flavors of contemporary, global, folk, blues and gospel styles to CPC's weekly services. Their gifts compliment the church's stellar traditional program and allow for a holistic worship experience that includes and impacts everyone.
MUSIC OPPORTUNITIES FOR YOU 
Chancel Choir
We extend an invitation to all singers, including our teens, to join the choir!  We promise great fellowship and fun singing!  Chancel Choir rehearsals will be every Thursday from 6:55 p.m. to 8:30 p.m. in the Music Room.
Concert Choir
The Concert Choir is comprised mostly of members of the Chancel Choir but is also available to members of our community.  It performs several times throughout the year as part of the Covenant Concert Series, usually accompanied by full orchestra.  Highlights of the concert season include the annual Christmas and Spring Concerts.  Works of recent years include: Messiah by Handel; Requiems by Rutter, Brahms, and Durufle; Te Deum by Haydn and Raph Vaughn Williams; and Gloria by Rutter.  Rehearsals: Four or five Saturday morning rehearsals prior to each concert.
Handbell Choir
Jubilate Ringers is an auditioned handbell choir for adults.  Performing on a five-octave set of Malmark bells, this outstanding ensemble plays for worship once each month and performs at the annual Christmas and Spring Concerts.  The Jubilate Ringers have often played for the Holiday House at the Edison Home and have performed with the Southwest Florida Symphony.  Rehearsals are Wednesdays from 6:30 p.m. to 8:30 p.m.  in the Sanctuary.
Instrumental Ensemble
The Instrumental Ensemble is a small group of volunteers from within the congregation who play various musical instruments.  The Instrumental Ensemble will present a Prelude from time to time and help to accompany congregation hymns.  New members are welcome to audition by contacting Dr. Warren Apple, Director of Music.   Rehearsals are every Wednesday from 5:00 p.m. to 6:00 p.m. in the Music Room.
Children's Chapel Choir
Chapel Choir is in full swing.   ALL kids, whether their families are members of Covenant or not, are welcome to join us at 11:15 a.m.  Sunday mornings in room D-1/6 for a 45 minute rehearsal.  Children ages 5 through 7th grade are eligible to be one of our Chapel Choir members.  If you have any questions, please call Maria Bahruth, Director of Chapel Choir at 239-994-5509 or email her at maria.bahruth@hyatt.com.
Youth Worship Band
Covenant's youth worship band helps lead music on the last Sunday of each month. Rehearsals take place on the prior Wednesday of each month from 7pm – 8pm in F202 (upstairs). Instrumentalists must be able to read chord charts and have strong rhythm. Vocalists do not have to be able to read music to sing in the band. If you are interested in youth worship band please contact Eric Nanz at nanzet@gmail.com
Music Lessons
Private music lessons are available through the church. Subjects offered include piano, guitar, voice, bass, mandolin, ukulele, banjo, studio recording/mixing, live sound technique, music theory, arranging and songwriting. If you are interested in learning more about music lessons please contact Eric Nanz at nanzet@gmail.com or visit www.ericnanz.com