ABOUT OUR PASTOR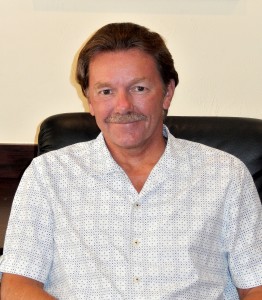 Senior Pastor, Head of Staff
Dr. Rev. Jeffrey DeYoe
Dr. DeYoe comes to us from the Worthington Presbyterian Church, located in the Columbus, Ohio metro area, where he has been the Senior Pastor/Head of Staff.  He grew up in Kansas and received his undergraduate degree from Kansas State University, where he majored in philosophy, and his Master of Divinity degree from Princeton Theological Seminary.  He was ordained in 1981 by the Presbytery of Hudson River. In 1990, he received his Doctor of Ministry degree from McCormick Theological Seminary.
Prior to his call to Worthington Presbyterian Church, Jeff was the Senior Pastor/Head of Staff at Trinity Presbyterian Church in Palm Coast, Florida. Earlier in his ministry he served as the Senior Pastor/Head of Staff at the First Presbyterian Church in Hallock, Minnesota, and later at the Hope Presbyterian Church in Spicer, Minnesota. During this latter call, he also held the position of Adjunct Philosophy Instructor at Ridgewater College in Willmar, Minnesota. Jeff also spent a very valuable year of training in the Clinical Pastoral Education residency program at Wesley Medical Center in Wichita, Kansas.
Jeff has held positions of leadership in the Presbytery of Minnesota Valley, the Presbytery of St. Augustine and the Presbytery of Scioto Valley.  He served as a reader of the Standard Ordination Examinations for four years and as a commissioner to the General Assembly in 1999 and 2006.  He presently serves as Advocacy Chairperson for the Israel Palestine Mission Network of the PC(USA).
For thirty years Jeff competed in marathons (36 in all), including the Boston Marathon, and shorter races and triathlons. However, in the past three years he has given his body a rest and shifted his activities to riding his road bike and playing golf and racquetball.  He loves reading historical Biblical books and has a continuing interest in Biblical archaeology.
Jeff has been married to his wife, Ruth, for 29 years. They met at Princeton Theological Seminary where she earned her M.A. Degree in Christian Education.  Jeff and Ruth married in 1982 on the evening of the day of Ruth's graduation from Princeton.  They worked together for over 20 years in previous churches where Jeff was called. For the past three years, Ruth has served as the Service Team Director for Montana de Luz, an HIV/AIDS home for children in Honduras, where she leads approximately 12-14 service/mission teams from churches, civic organizations and educational institutions throughout the year. Ruth is fluent in Spanish.  Jeff and Ruth have two children, Tina age 27 and Aaron age 25.  Tina received her Master of Divinity degree from Princeton Seminary and recently completed a year of service in Guatemala as a PCUSA Mission Intern, and Aaron is a graduate of Minneapolis College of Art and Design and is currently employed as a graphic designer in the Minneapolis area.
JEFF'S THOUGHTS…
Covenant Presbyterian Church is clearly a church that the Lord has blessed.  With its strong lay leadership, an outstanding music program and a wonderful, caring and committed congregation, it is poised to continue to accomplish great and exciting things for the Lord in the future.   It has been a great pleasure to work with Covenant's excellent Pastor Nominating Committee throughout this process.  Each member of the committee has made Ruth and myself feel very comfortable and has done a marvelous job representing the entire congregation!
I am both honored and privileged to have been asked to be part of this dynamic ministry.  With God's help we can together find new and exciting ways to serve him in this place and in the mission fields beyond.  The Covenant family has journeyed through some challenging circumstances in the recent past but is now on a new threshold as we endeavor to follow the Spirit's lead for the years ahead.  I look forward to working with members and leadership as we attract new members, young and old alike, and continue to become the loving and serving community we know God calls us to be.
Ruth and I are excited about being part of your 50th Anniversary year!   As we join with you in looking back at all that has been accomplished in that time, giving thanks for those of the past who have served Christ well in this place, we very much look forward to being part of the wonderful plans that the Lord has for Covenant Presbyterian Church, for this moment in time and beyond.   We are thankful to God for bringing us this far, and for what is yet to come!