Covenant Presbyterian Church thrives because of the energy, commitment and unique style of those who lead it. Here are a few of the people that make our church community special:
The Rev. Dr. Jeffrey DeYoe
(Senior Pastor and Head of Staff)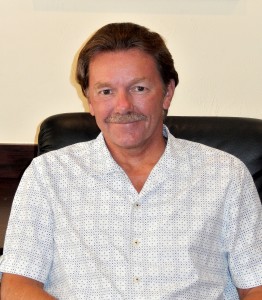 Read more about our pastor here
Dawn Castner
(Director of Family Ministry & Director of Publications)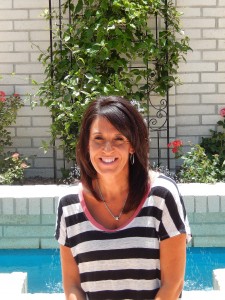 Dawn moved from Ohio in 2001 and became a member of Covenant. She has a Bachelor of Science in Political Science / Criminal Justice and an Associates Degree in Sociology. She previously worked as a licensed Social Worker and was a Family Advocate and Case Manager. She has worked with kids since graduating from the University of Akron in 1992. She has been on staff at Covenant since May 2002, when she started as the Director of Nursery and Childcare. Since then, Dawn's position has evolved to Director of Family Ministry which includes infants through high school, and Director of Publications which includes the website, newsletters, Concert Series programs, as well as many other publications.
Eric Nanz



(Director of Youth Ministry & 'Musician in Residence')
Eric Nanz moved to Fort Myers and became a member of Covenant in March 2014.  He loves being around youth and enjoys getting to share his passion for God, life and having fun!  Eric is also an accomplished classical and contemporary guitarist, as well as a vocalist, worship leader and songwriter. He holds a degree in music from James Madison University and has been playing music for over 17 years. He enjoys leading music for worship, conferences, camps, youth rallies and retreats. On special occasions he can even be found leading music on his banjo!
If you are interested in learning more about Covenant's youth programs please email Eric at nanzet@gmail.com.
Dr. Warren Apple
(Director of Music/Organist)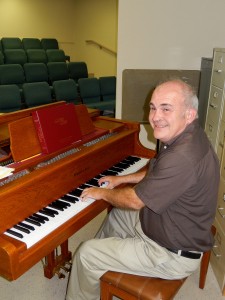 Warren began his ministry at Covenant in September 2011. He has his Doctor of Music Arts from Eastman School of Music of the University of Rochester NY. He also has a Master of Music. He has been a student at Vienna (Austria) Conservatory of Music and Performing Arts.
Warren is married to Nancy Speakman Apple and has three sons.
Barbara Heflin
(Office Coordinator/Administrative Assistant)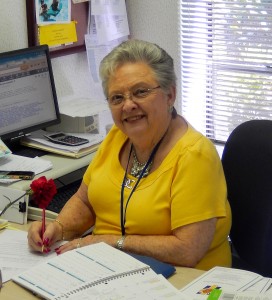 Barbara serves on a volunteer basis as Administrative Assistant to the pastors, oversees the preparation of worship and memorial bulletins, coordinates receptionists for the front desk, serves as liaison to the Session and performs numerous other office duties. She is an Elder, Clerk of Session, and is in the Jubilate Ringers Handbell Choir. She and her husband, Dean, have been members of Covenant for 40 years and she has served on staff on three different occasions totaling 20 + years.
Nanette Smith
(Administrative Assistant)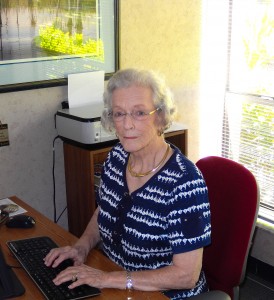 Nanette is a volunteer in the church office, assisting with the publication of the Sunday bulletin. Her professional experience has been as a vice president at Edison College in communications and development, as well as with businesses in public relations and advertising. She has been at Covenant since moving from Tampa in 1965. She has served as a deacon, elder and trustee.
Jean Ann Gogerty
(Bookkeeper)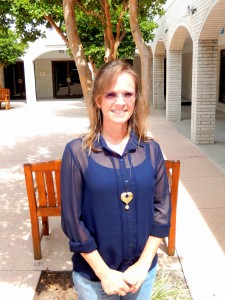 Jean Ann had been in Ft. Myers for 37 years, originally from Oklahoma. She is married to her best friend, Mitch. Between them, they have four children. Christina and Ronnie are in their mid-twenties; Luke plays football at John Carroll University in Ohio; and PJ attends ECS. They worship at Cape Christian Fellowship and love spending time in the northeast Georgia mountains, camping anywhere (in a camper, naturally!), bike riding, and of course, the Gators!
Jean Ann started at Covenant as a part-time bookkeeper in March 2011.
Mary Callaway
(Financial and Attendance Secretary)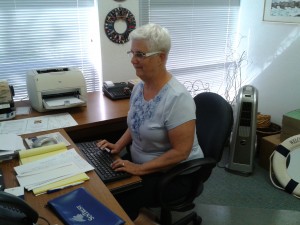 Mary volunteers her time to this position. She keeps records of personal contributions to the church, posts attendance and attempts to keep the computer data system up to date. Mary and Steve have been members at Covenant for 9 years.
Gary Brothers
(Facilities Manager)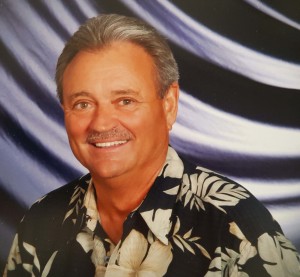 Gary started attending Covenant Presbyterian Church in 2004, becoming members in 2005. Gary has served Covenant in numerous ways. Being blessed with the knowledge and capability to fix or build almost anything; he volunteered for the church property committee. He has also served as a deacon and as a Stephen Minister. Gary's career path has been varied, interesting and taken him across the country. After receiving a diploma in Management of Information Systems he took a sideline position managing one of the largest entertainment establishments in the country. This diversion lasted for over 10 years. He finally decided to pursue a position utilizing his degree, working with computers. For the next 20 plus years, Gary worked as a computer service engineer, sales and national reorganization manager. The last 18 years of his computer career was spent with EDS, traveling nationwide deploying and supporting networks and computer systems with General Motors, GMAC, DOW and most of the larger credit unions in the country. In his free time, Gary engaged in investment real estate which is what ultimately brought him to Ft. Myers. Gary is a licensed real estate agent, a certified community association manager and possesses vast experience in property management and maintenance. During his down time he enjoys time on the beach and boating.
Barbara Thrasher
(Custodial Care)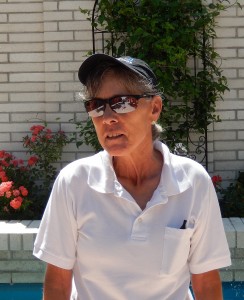 Barbara was born and raised in Indiana. She has two sons, Jason who lives in Florida with his two sons and Jim who lives in Indiana. Barbara previously had her own cake and catering business for 10 years prior to moving to Florida in 1996. She started working for Covenant in 1998.
Our Volunteers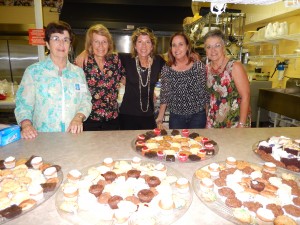 We honor all the volunteers who have served as teachers, office workers, choir directors, musicians, event assistants, counters, library workers, committee members, property caretakers, ushers, greeters, visitation volunteers, prayer ministry coordinators, designers, supply organizers – the list of helpers is countless! On behalf of the entire congregation,
THANK YOU FOR YOUR DEDICATED SERVICE!